"I'm a fucking goose, dickhead! Duck, indeed."

or click here
"I bet you wish you could wear a onesie and look this good."
or click here

When I played this one for Adam, he said, "Oh no, people are going to think I'm just trying to plug merchandise." To which I responded, "Hey, what a great idea!" So, here you go, people. Don't you want your baby to look as good as STM? Get your onesies here!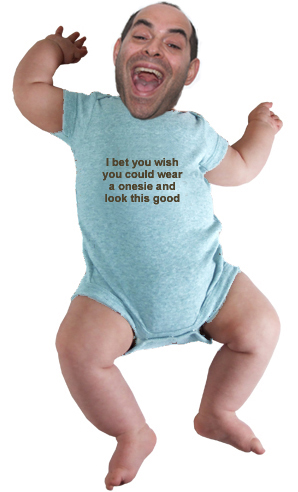 Actually, that quote's not in the shop yet, I'll have it in by tonight.